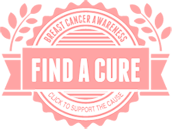 THE DENVER BOWLING SENATE
AN AFFILIATE OF (T.N.B.A.)
Hello from the (DBS) President
Thanks for visiting the Denver Bowling Senate (DBS) web site. We are excited that you took the time to visit us. Browse the site and see some of the things we are doing. If you are interested in joining our organization please contact our membership committee or myself. SUPPORT DBS!
NO ONE PERSON CAN MAKE AN ORGANIZATION GROW, IT TAKES THE DREAMS AND WORK OF MANY! AND WE VALUE YOUR INPUT
Remember, bowl for the sport of it and bowl to WIN!
Your DBS President,
Deborah D. Draper
TNBA
TNBA League Certification
Remember all leagues must be TNBA certified in order to qualify for awards. If you know of members who are bowling in leagues other than New Beginnings, Thursday Niters or Owl, please advise Deborah Draper. You can do this by clicking the contact link above and filling out the form with your comments. If you are in a bowling club, please advise your members, to avoid any confusion later. Thank you!
High Score Corner
MEN SCRATCH GAME
JACKSON, JOHN, 08/13/2014 300
SMITTIE, ISMEAL 07/23/2014 300
LEWIS, DWAYNE 3/27/2014 300
POPOVICH, MARCO 3/27/2014 300
JOSEPHSON, SEAN 3/13/2014 300
PERRY, WILSON 03/04/2014 300
BURKS, MARK 2/27/2014 300
POPOVICH, MARCO 2/27/2014 299
SMITH, DUANE 1/16/2014 300
SMITH, DUANE 10/31/2013 299
POLK, JAMES 10/17/2013 299
ROBINSON JR, BOBBY 10/3/2013 300
VALENCIA, ANDREW 9/12/2013 299
WOMEN SCRATCH GAME
COLLINS, KAREN 10/10/2013 300
COLLINS, KAREN 10/07/2013 300
The DBS is a chapter of The National Bowling Association. The DBS was started on April 18, 1973. We have a membership of over 300 hundred men and women. Our organization offers an adult league and a Junior Bowling Program. We have monthly tournaments during league seasons and offer awards for outstanding bowling achievements. All are welcome to join.